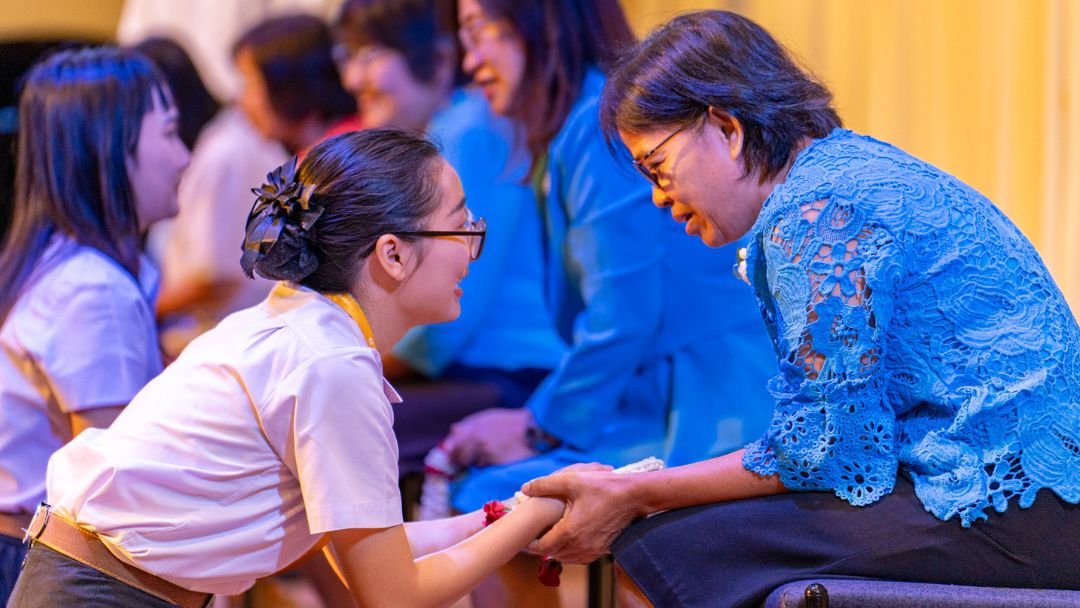 The Mother's Day program on Thursday, August 17, 2023, served as an anniversary to honor all mothers worldwide. The event allowed us to reflect upon our cherished moments with our mothers as their children. The program's music and messages blended harmoniously to create a memorable afterthought of the motherly figures who've played such significant roles in our lives.
"Mothers' Day is one of the many times we appreciate the work of our mothers in our lives." Paula Njine remarks, a senior majoring in English for Communication. "They play key roles in our lives, from conception to adulthood. Their love is sacrificial and unending, and they give of themselves, not expecting anything in return, with their greatest joy and pleasure being to see their children live honorable and upright lives."
This Mother's Day program reminded us of how much our mothers mean to us and how they have profoundly shaped us into the individuals we've become. From Psalms chapter 139 comes a touching verse: "You knitted me together in my mother's womb." This verse illustrates a vivid image of life; just as knitting demands time and patience, our mothers laboriously and intricately guide and support us throughout our lives.
"No matter how old we become, we will always be her little children, and she will care for us with love and protect us with her fervent prayer." Dr. Naltan Lampadan stated, drawing a parallel between a mother's love and godliness. "The most precious gift from God is a mother."
This program gave us a chance, much like Mother's Day does, to stop and ponder our mothers. On this particular day, let us pause our busy lives and remember our mothers who cared for and held us dear. Sometimes, it's easy to overlook this when caught in the whirlwind of life. So, let's take a moment to appreciate everything our mothers have done for us.
"My mother is my best friend. She shows me what it means to be human and what it means to be of good courage. I admire her love for everyone around her and her desire to bless all in whatever way possible. I am proud to be her daughter and thankful that God gave me a mother and friend in her." Once again, Paula Njine beautifully shows a child's genuine love and gratitude for her mother's hard work and care.
By Samuel Storie, Education Major, Faculty of Education
The Business Law class at Asia-Pacific International University in Thailand recently took a trip...