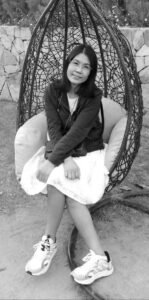 It is with very heavy hearts that we inform you of the passing of a faithful colleague and friend, Mrs. San Ti Bwa.
She passed to her rest on the evening of June 3, 2022 at the Muak Lek Hospital, after months of illness. She will be dearly missed not only by her family members, but also by those of us who had the joy of working with her for many years. She served in Asia-Pacific International University, formerly Mission College, as Associate Registrar and Secretary for 20 years since 2002. While we are deeply saddened by her passing, we eagerly await the glorious resurrection morning when we will see her again.
Thank you for remembering Mrs. San Ti's family and loved ones in your prayers as they mourn the loss of a wife, mother, daughter, sister, auntie, and friend.
With deep sadness,
AIU Administration
The Business Law class at Asia-Pacific International University in Thailand recently took a trip...