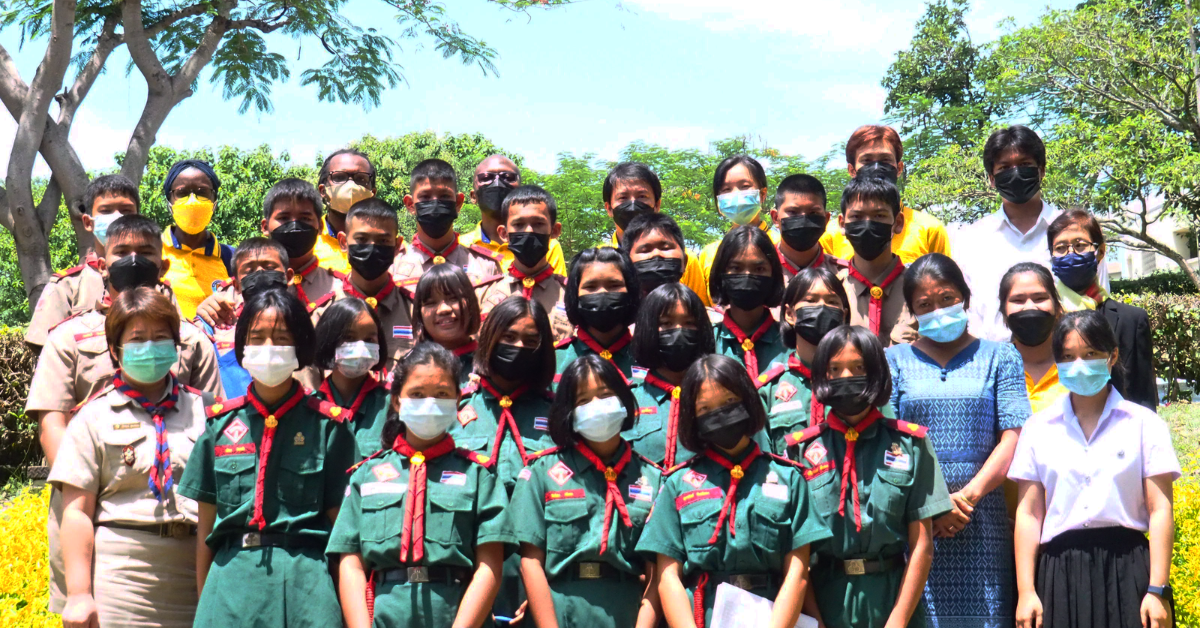 Science Academic Service 
The Science Academic Service was a program organized and run by the Science Department for students of the Thairath Wittaya School. Held on June 16, 2022, at AIU, the morning was packed with activity and learning for all.
The program started at 8 am, and the science students directed the young students to their first building, the Kiti-Tasanee auditorium, where they had the opening ceremony run by Dr. Elvin Walemba, Dr. Maxine Newell, and Dr. Kamolnan Taweeyanyongkul. They also met the faculty and university students who would be with them for the entire program. After the opening ceremony, the students were randomly divided into three groups and then redirected to the Science Building and into their separate classrooms as their morning of learning began.
Each classroom had teachers ready to tackle the lessons with the young group. Before the fun began, the students had to take a short test which provided their teachers with insight into what the students knew before the classes. As soon as the students completed the test, classes began.
Each lesson lasted 40 minutes, with practical activities and lectures for the students. Section 1 was led by Mrs. Ratna Noah, assisted by two alumni from the department, Clifford and Monthira. They took the students through Ecosystems and Biodiversity. Section 2, led by Dr. Tatenda Mushunje, assisted by Dr. Kamolnan Taweeyanyongkul, was on Heredity. Section 3, Chemistry, was led by Wayne Gurit, La Sasi, and Aung Chan Min.
As soon as the time was up, the students rotated classrooms and learned new things from other teachers. When the third and final lesson ended, the young students took another test to see how much they had learned from the morning classes. After the students finished their classes and test, they gathered outside the science building to take pictures.
Of course, the day would not be complete without food. At lunchtime, the students received packed lunches to enjoy on their way back to their school.
It was a huge blessing for the AIU Science Department's students to interact with and teach young minds.
– By Paula Cikū Njine
The Business Law class at Asia-Pacific International University in Thailand recently took a trip...