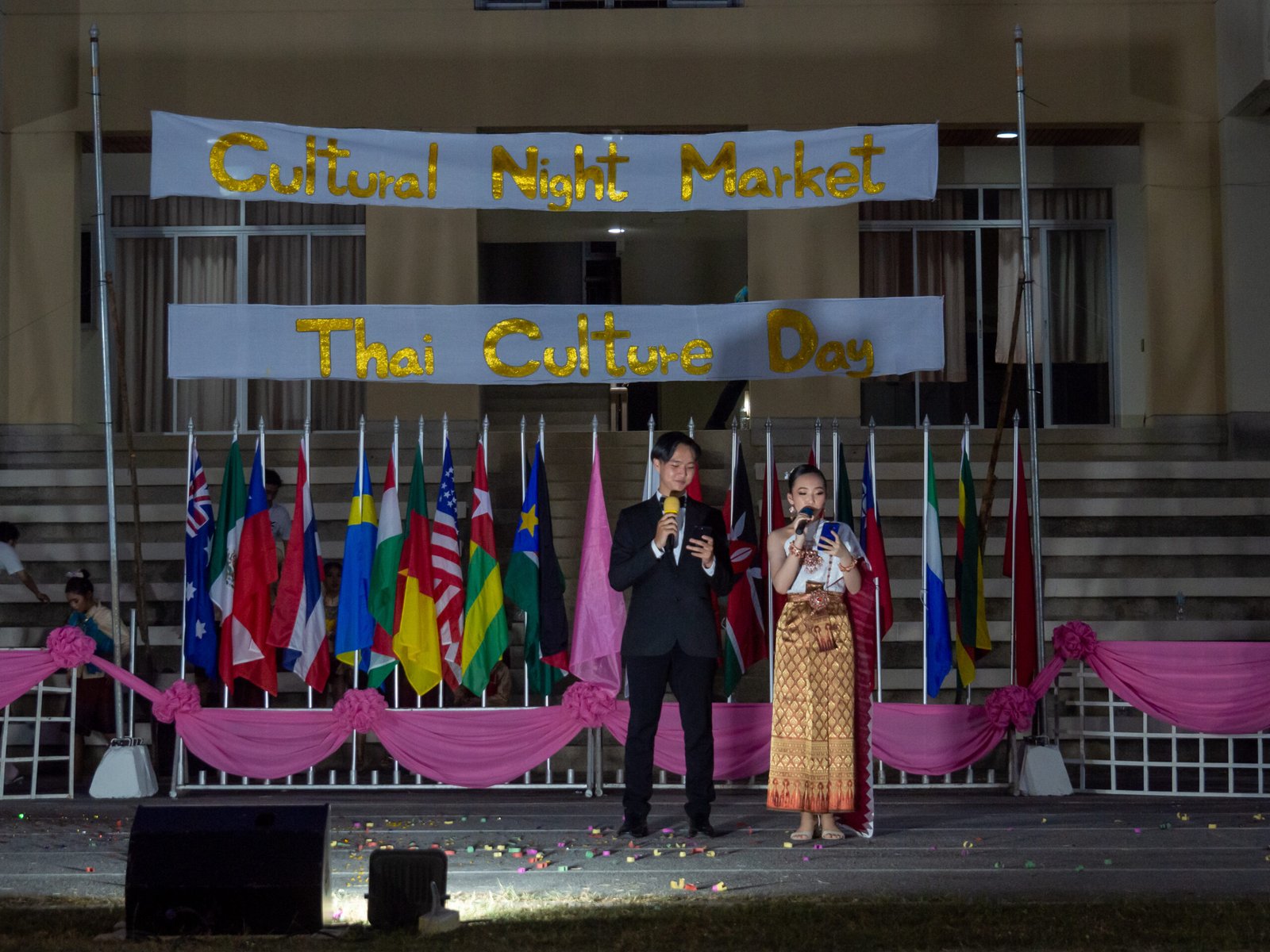 AIU Student Council hosted Cultural Night Market/ Thai Culture Day on November 13, 2022, at the university football field. The event celebrated different cultures and ethnic groups among the student and faculty community.
Mrs. Ritha Maidom, VP for Student Administration, gave a few remarks and offered a prayer before the emcees, Fuji and Nathanicha, took over for the rest of the evening.
Students represented their countries by donning their traditional attire. Different cultural and departmental clubs set up stalls to showcase their culture and talents. Some chose to sell snacks, food, and drinks, while others sold clothes and hosted easy games. As people interacted with one another, buying and selling, student clubs performed skits, songs, and dances on the makeshift stage set up by the SC.
By the end of the event, students, faculty and staff, and visitors had enjoyed browsing through the booths, taking pictures together, and celebrating diversity in cultures.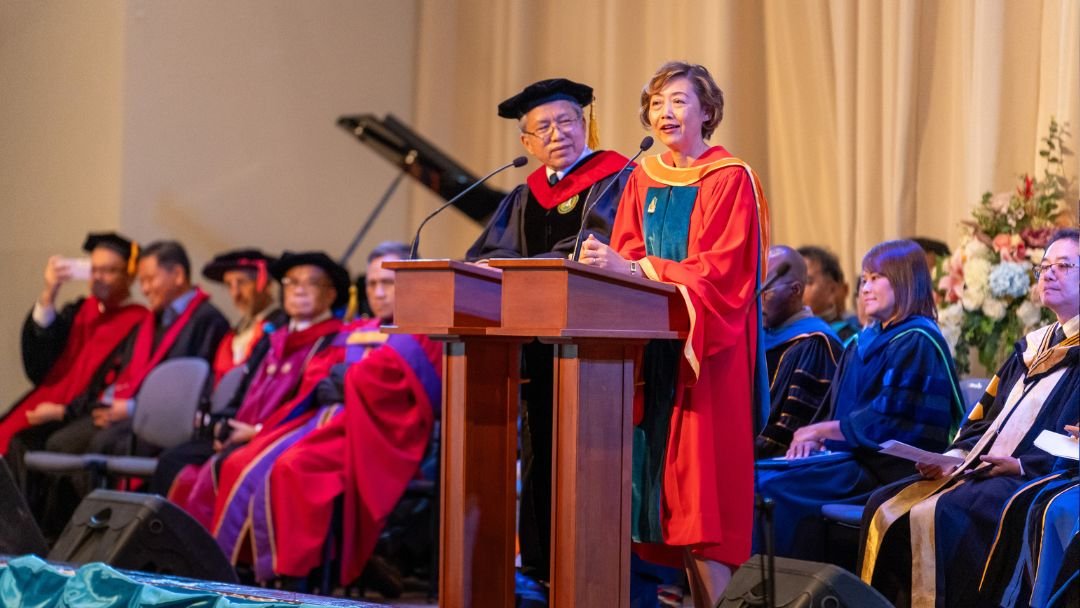 A new academic year has officially begun, with Asia-Pacific International University welcoming our...