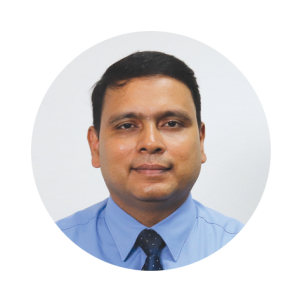 Welcome to the Faculty of Business Administration! I am excited to meet you to share, counsel and help you in your educational career.
For years, the Faculty of Business Administration has been educating young people from all over the world, imparting the unique knowledge of human living and have seen the fruits of it. Complexity and change are progressing endlessly at home, marketplace and workplace. How to cope up with these upbeats in life? We provide you with the right educational career with international solutions from our international faculty members who work tirelessly to give promising careers to our students with individual attention. We cater to our young growing professionals with holistic business education, enveloping physical, cognitive, social and spiritual realms of human living.
Contact us to learn more about your career in Business Administration. We hope to see you here at Asia-Pacific International University.
Sincerely,
Noal Balraj, PhD
Dean, Faculty of Business Administration
Asia-Pacific International University
Dr Noah Blaraj earned his B.Sc. (Zoology, Botany & Chemistry) in Bharathidasan University, India, an M.B.A (Business Administration) in Andrews University, USA, and Ph.D. (Management) in Tilak Maharashtra Vidyapeeth, India. Dr Noah brings with him over 20 years of teaching and administrative experience to the Faculty of Business Administration. His academic interests revolve around marketing and management.