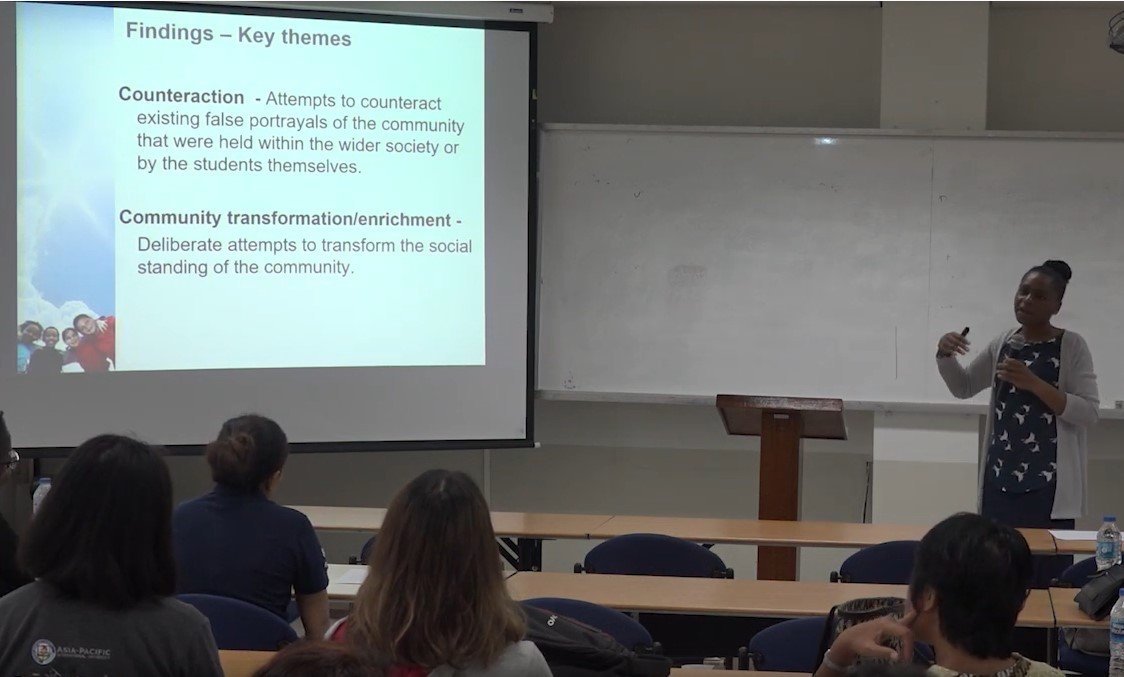 Selected Factors Influencing Nursing Students' Self-Perception of English Communication Skills, AIU
Speaker: Assist. Prof. Dr. Jirawan Klommek
Date: January 31, 2020
Description: While English communication is important for Thai Students, it remains a national problem. This study aimed at identifying the factors of learning, learning and teaching, and the social influence of self-perception of English communication skills, among junior nursing students. This study utilized a descriptive predictive and cross-sectional design. Data were analyzed using descriptive statistics and Stepwise Multiple regression.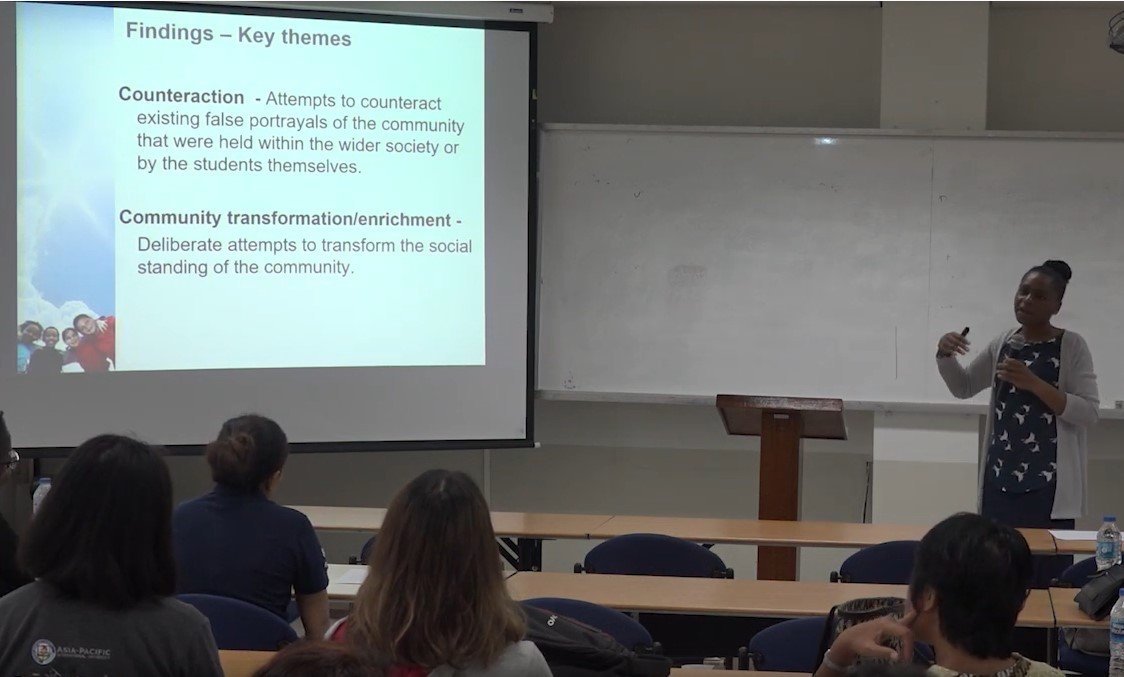 The Construction and Reconstruction of Identities within the Supplementary School Context
Speaker: Dr Amanda Simon
Date: November 1, 2019
Description: Drawing on empirical data from staff interviews, classroom observations and interactive recordings, this study explores supplementary schools as sites of identity construction, where ethnic minority identities are preserved, defended, renegotiated and reconstructed. The study gives insight into the settlement experiences of minority communities and the ways in which these communities negotiate residence in one country, whilst having roots in another.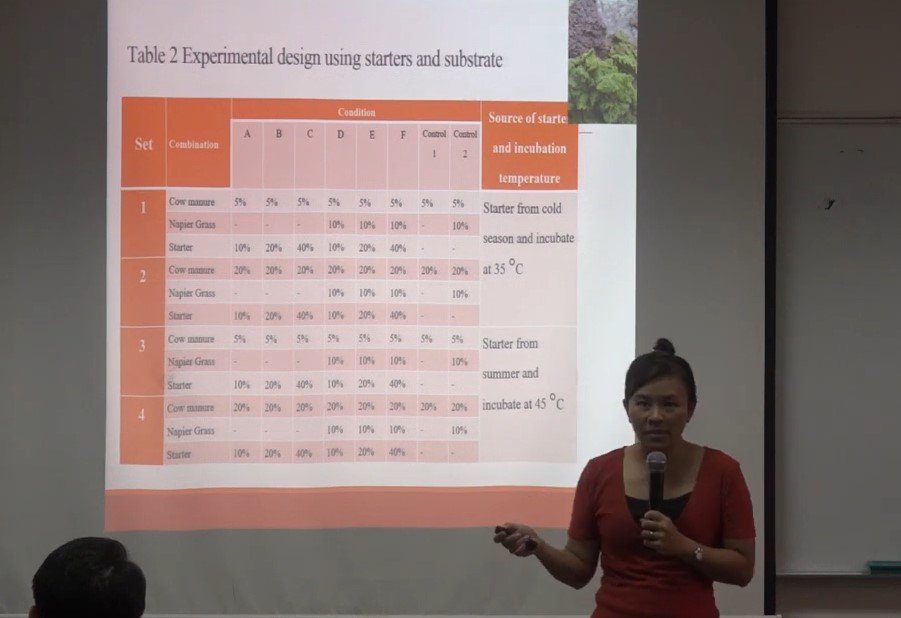 Supporting Sustainable Living among Local Farmers: The Effective Production of Biogas Using Organic Waste
Speaker: Assist. Prof. Dr. Kamolnan Taweeyanyongkul
Date: September 4, 2019
Description: The second seminar was taken by our very own Research Director – Dr Kamolnan Taweeyanongkul, and is entitled: "Supporting sustainable living among local farmers: The effective production of biogas using organic waste". This study explores the effective production of biogas, an important alternative fuel, produced through the digestion of organic matter in the absence of oxygen. This gas can be produced using organic waste such as cow manure from local dairy farms. Farmers can easily construct a simple biogas digester and add free organic waste to produce the biogas for their family cooking fuel. Schools can also use cafeteria waste to produce fuel.
The Role of Religion among Sex Workers in Thailand
Speaker: Dr. Siroj Sorajjakool
Date: August 30, 2019
Description: The first seminar was taken by our beloved President – Dr. Siroj Sorajjakool, and is entitled: "The Role of Religion among Sex Workers in Thailand". This qualitative research seeks the understanding of the role of religion in the lives of sex workers in Thailand. The interviews consisted of 12 participants from two karaoke bars in Bangkok and Thonburi. For recruitment, snowball sampling method was utilized. The analysis of the transcript is based on grounded theory. Findings show that most sex workers experience different levels of life difficulty. The level of life difficulty also affects the experience of internal conflicts regarding sex and morality. Finally religion has been used as a form of ritual purification in dealing with internal sense of conflicts.