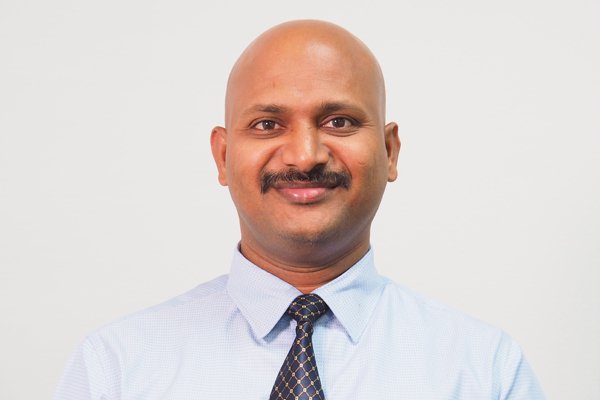 Meet the Dean
Faculty of Information Technology
Welcome to the Faculty of Information Technology!  
We are thrilled to have you here, exploring our website and immersing yourself in the dynamic world of technological education that defines our faculty. As the Dean, it is my privilege to introduce you to our exceptional community of learners, professors, and professionals. 
In today's fast-paced and interconnected world, information technology plays a transformative role in every facet of our lives. Recognizing its power to drive innovation, solve complex problems, and effect positive change, we are committed to nurturing the next generation of technology leaders who will push boundaries and make a meaningful impact on society. 
Our faculty takes pride in its outstanding team of faculty members, researchers, and staff, who possess deep passion for their fields. With expertise spanning software development, cybersecurity, data science, software engineering, and more, they bring a wealth of knowledge and experience to the classroom and labs. Their unwavering dedication ensures a rich and engaging learning environment, where students are challenged to think critically, collaborate effectively, and develop the skills needed to thrive in a rapidly evolving digital landscape. 
Believing in the power of interdisciplinary collaboration, we encourage students to explore the intersections between technology and other fields. Through partnerships with industry developers, research institutions, and community organizations, we provide invaluable opportunities to apply knowledge in real-world contexts, tackle complex challenges, and gain hands-on experience that prepares students for successful careers. 
Our state-of-the-art facilities are a source of pride, granting students access to cutting-edge technologies and resources. Equipped with advanced computing labs, we foster hands-on learning and enable groundbreaking research endeavors. 
As you navigate our website, you will discover a myriad of opportunities available to students within our faculty and the wider university. Whether pursuing a bachelor's degree or seeking lifelong learning, you will find a diverse range of options tailored to your interests and career aspirations. 
I invite you to join us on this exhilarating journey of exploration, discovery, and growth. Together, let us embrace the limitless possibilities of information technology, drive innovation, and leave a lasting impact on the world.  
Thank you for visiting the Faculty of Information Technology. Any further enquiries can be directed to . We eagerly await the opportunity to welcome you to our vibrant community! 
Sincerely, 
Phaneendra Puppala,
Dean, Faculty of Infromation Technology
Asia-Pacific International University