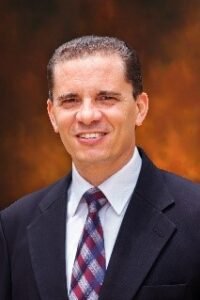 On behalf of the Faculty of Religious Studies (FRS) at Asia-Pacific International University, I extend a warm welcome to this platform. Our faculty is dedicated to fulfilling a divine mission entrusted to us—to nurture the spiritual growth of future ministers, equip them academically and missionally, and instill in them integrity, loyalty, and dedication to serving the Master of Heaven and Earth. We believe that through the power of the Holy Spirit, fueled by love and passion for souls, we can triumph in the final battle on this earth.
With a team of experienced and ordained pastors, highly trained academically, including five faculty members with doctoral degrees, we bring a diverse cultural perspective that aligns with our international student body. Above all, our faculty members embody Christ-like love, compassion, and a deep passion for ministry.
The FRS offers a single undergraduate program, the Bachelor of Arts in Christian Studies with an emphasis on Applied Theology. This program strikes a balance between theoretical knowledge and practical training. Recognizing the needs of our region, our curriculum includes courses that equip future pastors to reach out to Muslims, Buddhists, and Hindus. Practical training is a key component, with students engaging in fieldwork for four semesters and two summers throughout their four-year degree program. Our curriculum also emphasizes a strong biblical-theological foundation, ensuring a solid and practical application of ministry and mission within the Seventh-day Adventist Church.
If you are interested in studying at AIU, please don't hesitate to contact us at . May God bless you as you make your decision.
Youssry Lawandy Mikhael, PhD
Dean, Faculty of Religious Studies
Asia-Pacific International University
Dr. Youssry Guirguis holds a Bachelor of Arts in Theology and a Master of Arts in Religion from Solusi University in Zimbabwe, Africa. He obtained his Ph.D. in Religion with a specialization in the Old Testament from the Adventist International Institute of Advanced Studies (AIIAS) in the Philippines. Driven by a deep passion for ministry and field evangelism, he is a well-known dynamic preacher.
With over 20 years of extensive experience, Dr. Youssry has served as a field pastor in Egypt and Zimbabwe, and has lectured at universities in Africa, the Middle East, and Asia. His area of expertise lies in the study of biblical rituals and Islāmic studies, which constituted the central focus of his research findings.