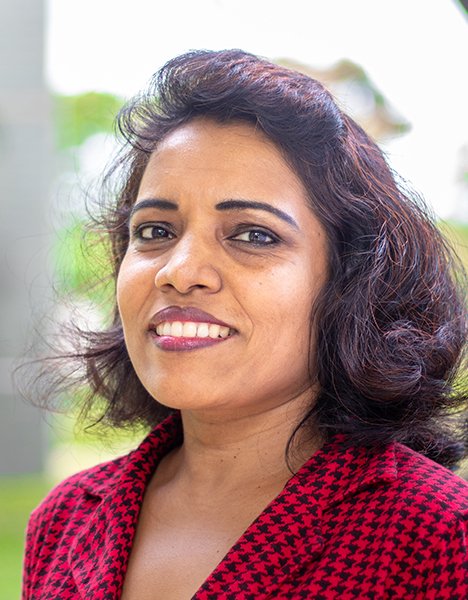 Dr. Jebamani Anthoney
Dean- Faculty of Arts and Humanities / Lecturer
Degree: Ph. D in English Literature
Office: AD 201B
Extention: 1117
I am delighted to welcome you to this site. As Dean of the Faculty of Arts & Humanities, I have the privilege of working hand-in-hand with colleagues from diverse cultural and racial backgrounds in creating an environment that encourages students from across Asia and the globe to learn, think, reflect, grow, find joy in selfless service, and make a positive difference in their communities.  Regardless of our different upbringings, the faculty members are united in our effort to shape a context that nurtures your wholesome growth –mentally, socially, spiritually, and physically.  We are not only concerned with your academic success, but also with your character development and personal well-being.
Take a look at our programs.  The Faculty of Arts & Humanities offers two BA English programs, one in the International Program and one in the Thai Program.  The International Program has three fields of study, namely, Teaching English to Speakers of Other Languages (TESOL), Communication, and Business.  The Thai Program has two fields of study:  English for Communication and English for Business.  In addition, the Faculty also offers a concentration in music and operates an English as a Second Language (ESL) program where students develop their English language proficiency for admission into the University's academic programs. Making improvements is integral to our operation.  Our programs of study are reviewed and assessed regularly to ensure that they are relevant, current, substantial, and meaningful.   If you have any question about the programs, please email me at .
If one of our programs interests you, and if you decide to make the Faculty of Arts & Humanities your undergraduate home, I would like to personally welcome you when you set foot on the campus of Asia-Pacific International University!
Sincerely,
Jebamani Anthoney
Dean, Faculty of Arts & Humanities
Asia-Pacific International University