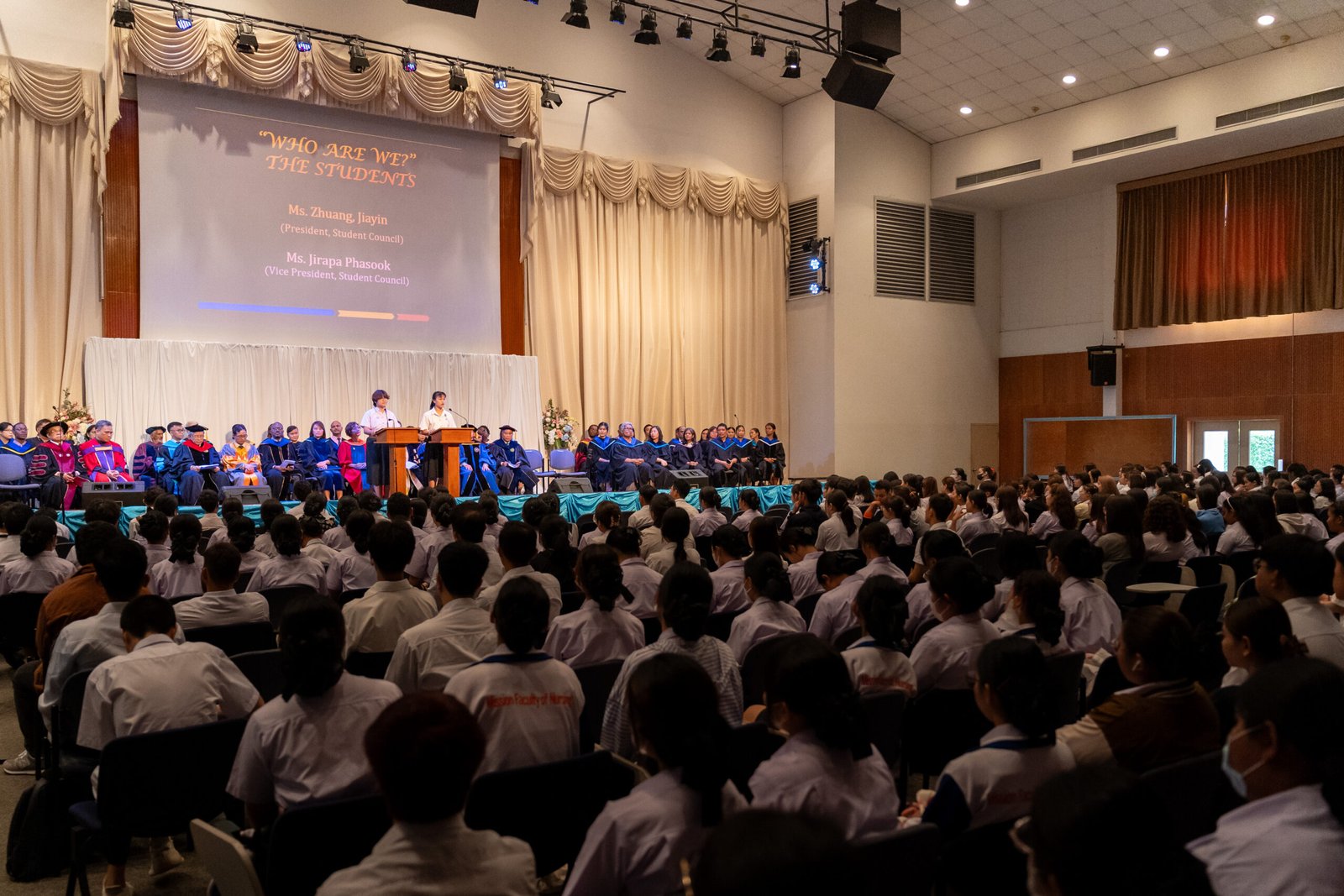 A new academic year has officially begun, with Asia-Pacific International University welcoming our new president, Dr. Jarurat Sriratanaprapat, new faculty and staff, and 277 first-year students on campus, with 50 attending the previous summer semester. AIU makes history with its current first-year students, which boasts a record-breaking 277 students!
Monday, August 7, marked the day for incoming first-year students to take their entrance exams. New Thai and international students had a busy day ahead where they sat for the English Proficiency Examination and Math Placement Examination, additionally undergoing an admission interview on the same day.
The following day, August 8, the campus was enlivened with orientation activities. If you were there, you'd witness AIU's halls packed with new faces—an inspiring sight! The new students embarked on a tour of AIU's campus throughout the day and captured memorable photos of their student IDs.
Today, as you walk through the halls of AIU, you'll be able to spot a few new faces here and there, some still wearing puzzled expressions as they locate their classrooms and some still getting accustomed to their roles as university students.
AIU is blessed to welcome 277 first-year students, and we're excited for these students to enjoy their time at Asia-Pacific University in their pursuit of education while forming meaningful friendships, participating in club activities, and so much more!
"As a first-year student, I feel like being a new university student is a little bit nerve-wracking because I am in a new environment surrounded by new people. However, AIU is filled with different activities, which makes it fun. AIU so far is good." -Ebenesar Uri Brown, Nursing Science International, Mission Faculty of Nursing.
"I feel like I have to be more focused on studying. However, I like the environment here. Everyone is nice." -Sharon Gabriella Manalu, English for Communication, Faculty of Arts & Humanities.
By Enya Belle Bingku Benggon, Communication Major, English International Program
The Business Law class at Asia-Pacific International University in Thailand recently took a trip...