Written by Natnicha Jawjong
As 9 A.M. rolled around with the familiar morning breeze in AIU, a bustle of students strolled into the Kiti-Tasanee Auditorium for the annual Mother's Day celebration. The venue was aptly decorated in keeping with the theme. Held on Thursday, August 8, 2019, mothers were specially invited to spend the memorable event that honored and thanked them.
A host of performances took place, such as a Thai dance honoring HM Queen Sirikit, and a short video which showcased special messages from a variety of students and mothers themselves.
Students were then encouraged to give out celebratory flowers provided by the Student Council, to all mothers who attended the event. Most of the mothers were professors, lecturers, and staff of the AIU community. Students rushed from their seats to give their flowers to their university "mothers", such as their residential hall deans and lecturers.
The Student Council also announced that they would have a special mail service. The mail service boasted of shipping a letter to any location in the world to students' mothers without a fee. This extension of joy-giving garnered an applause from the audience. As the program came to an end, a prayer was given before students dismissed to classes.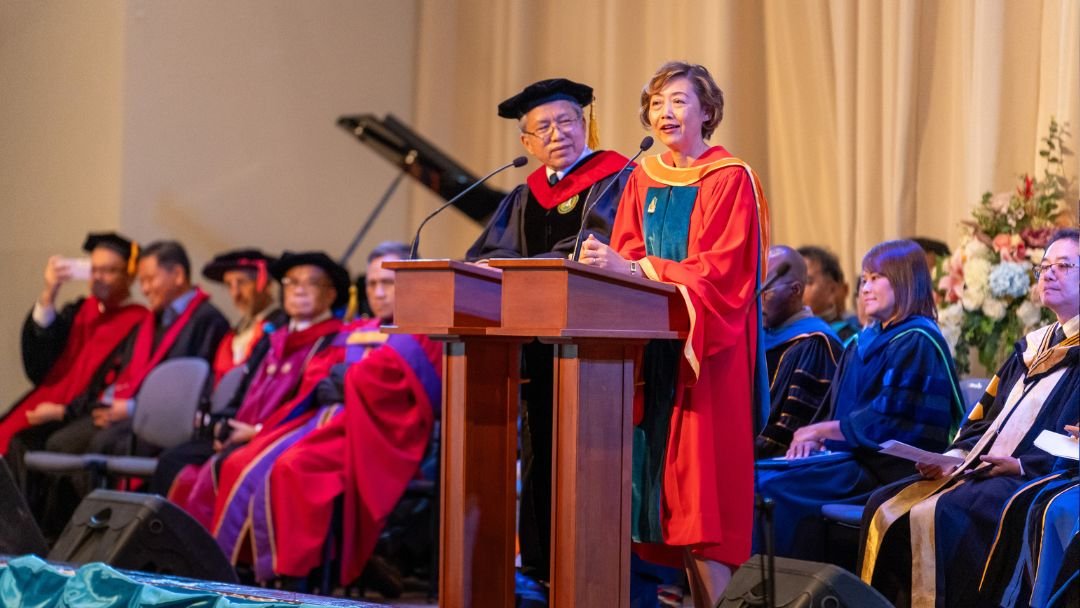 A new academic year has officially begun, with Asia-Pacific International University welcoming our...