Written by Chrystal Uohna Naltan
On Tuesday, August 27, 2019, AIU held a memorial service for Dr Helen Sprengel-Lutz (October 21, 1925 – June 6, 2019), who was one of the first pioneers of our alma mater. She was a missionary, nurse, and author who contributed greatly to Mission College, which is now called Asia-Pacific International University. When Dr Helen served as a missionary here in Thailand, she played many roles. As Dr Wayne Hamra presented in the memorial service, some of the roles included:
Energetic Storyteller and Fundraiser
Dr Helen started and wrote for the Mission College news. She used her writings to touch people's heart in donating for the building of the school. Within eight years, Dr Helen managed to raise $3.2 million (100 million Baht back then).
English teacher par excellence
In the United States, Dr Helen was a nursing teacher. In Thailand, she became an English teacher. Dr Helen was also a choir director and led many different choirs.
"Celebrator-in-Chief"
Whenever something good happens, Dr Helen would rejoice by hosting meals, parties, and celebrations. She also opened her reference collection which can be found in our current library entitled "Sprengel Reference Collection."
The memorial service brought an opportunity to relive the past. The students and teachers were able to acknowledge what Dr Helen had done for the school and how her selfless service positively affected the future. Whatever Dr Helen did, it was filled with love and passion for the people of Thailand. Without her service, Asia-Pacific International University wouldn't be standing here as of today.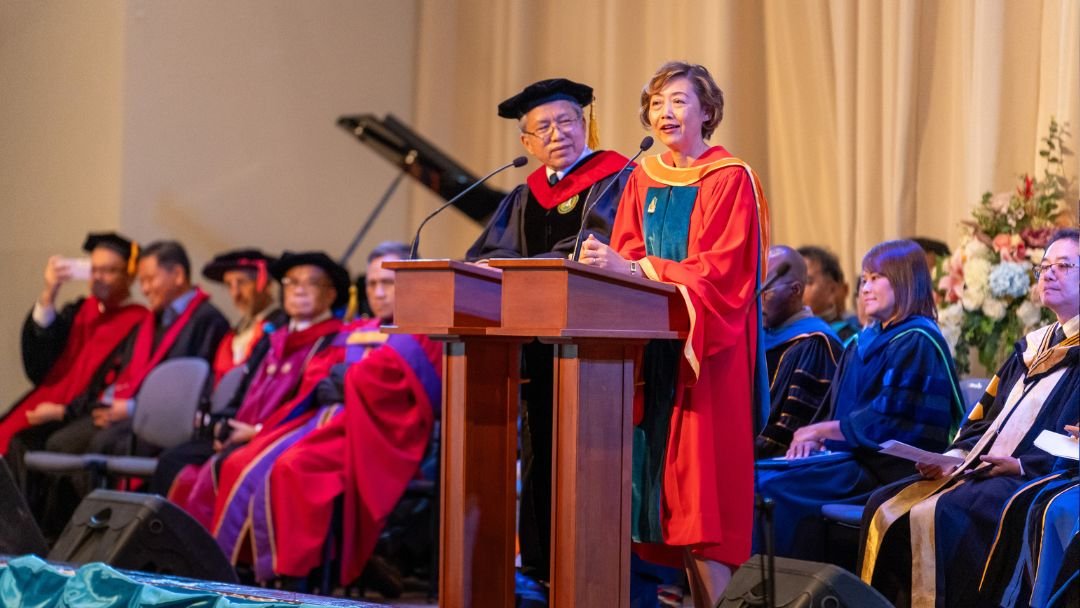 A new academic year has officially begun, with Asia-Pacific International University welcoming our...