AIU held its formal opening convocation on Tuesday, August 20, 2019 to officially welcome the new academic year of 2019-2020. Students, administrators, faculty and staff were present at the Kiti-Tasanee Auditorium.
Student Council President and Vice President, Joshua Vernon Minson and Jiraporn Sappayabanphot, presented an informative report about the AIU student body. For the main convocation address, University President Dr Siroj Sorajjakool shared the message entitled "The One Thing". In the program, there were also special music rendered by AIU Chamber Choir and the Divine Heritage Chorale, respectively. The convocation ended with benediction by Dr Alfredo Gomeri Agustin, Faculty Dean of Religious Studies.
In this semester, there are 171 new students from both International and Thai programs in undergraduate and graduate levels. Overall, the highest number of students in the International program comes from the Faculty of Education with 120 Primary Education/Teaching majors. As for Thai program, the Nursing program ranks the highest number of students with 256 Nursing majors. We have 918 students from both campuses in total. Two new countries are added into our university campus family, which are Peru and Brazil.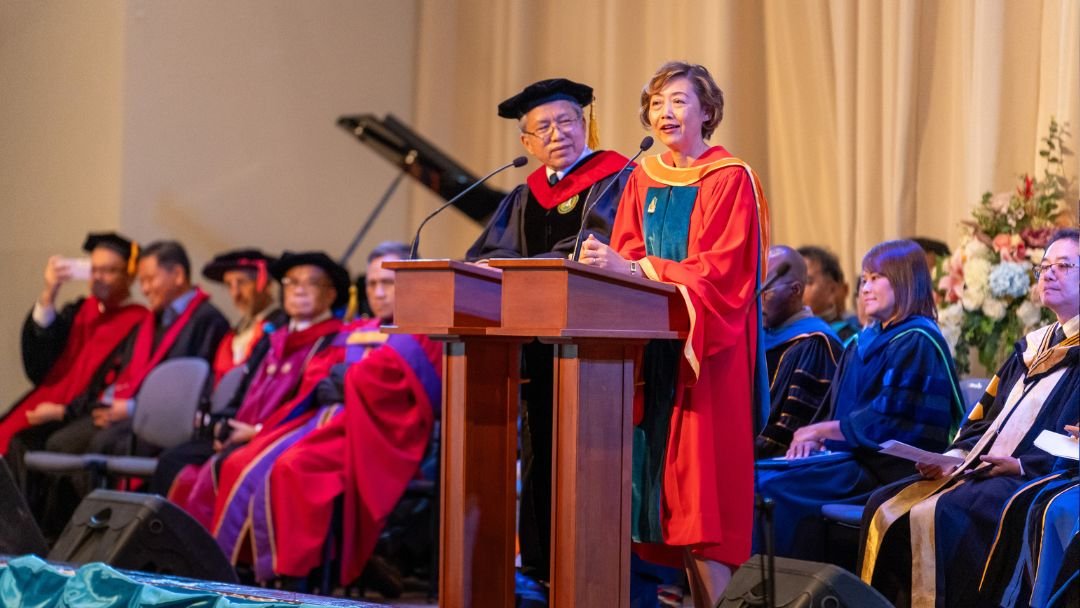 A new academic year has officially begun, with Asia-Pacific International University welcoming our...