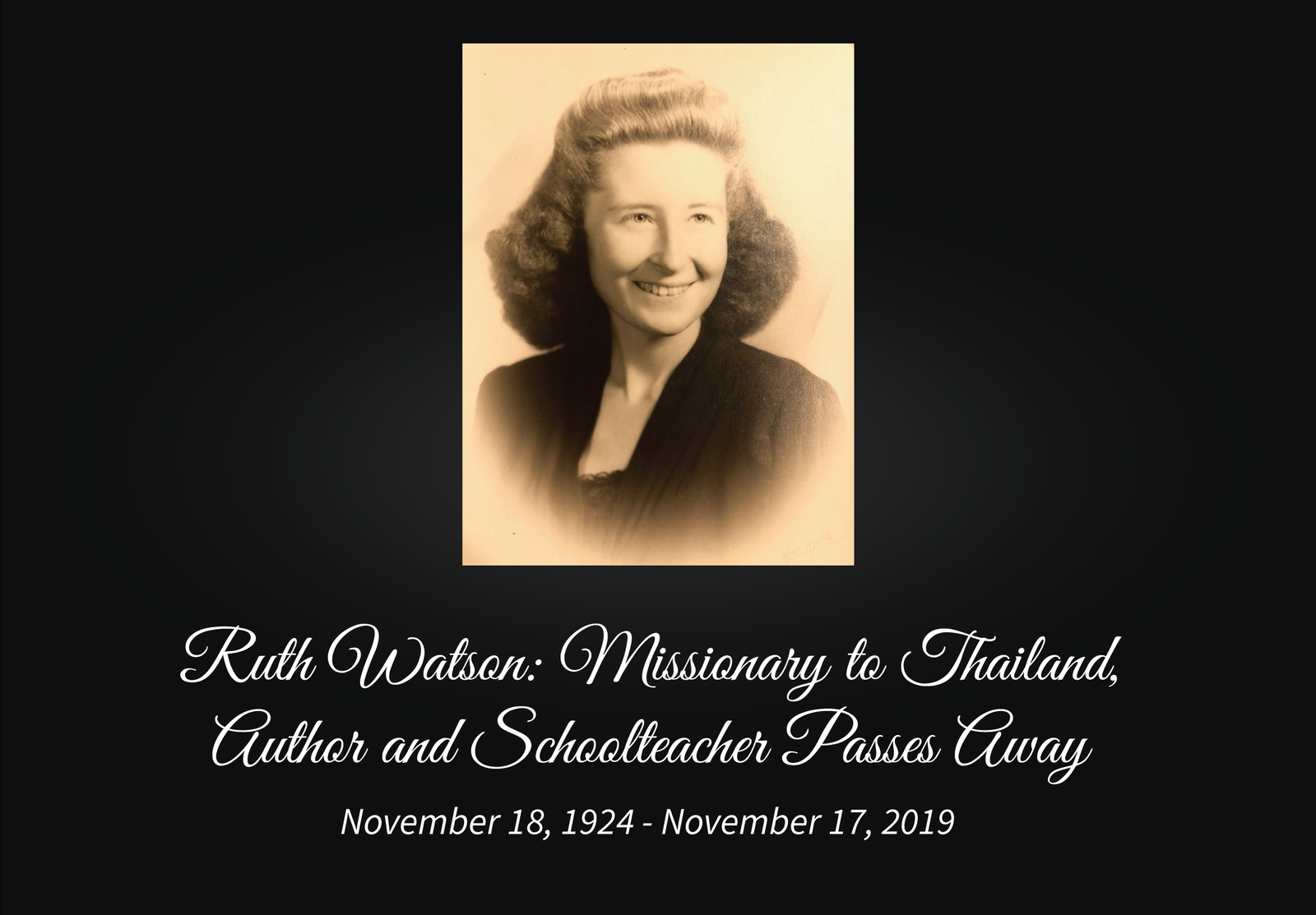 Written by Nola Tudu
Ruth Margaret Risetter, a missionary who worked in Thailand for 12 years died on November 17, 2019. Born on November 18, 1924, she passed away just one day before she turned 95.
Ruth and her husband Dr. Paul Watson first started their work in Thailand at the hospital in Phuket.  Having learnt the Thai language in Bangkok for several months gave them an advantage that led to the growth of the hospital.  The community responded with an appreciation of their work by donating a piece of property to build a new hospital (Adventist Review, June 8, 2010). With the help of funds raised by Dr. Paul Watson and Ruth, the Mission Hospital Phuket has been operational. Ruth actively worked as a school teacher for 10 years and during their stay in Thailand she also authored children's Sabbath school lessons in the Thai language.
The children's "Thai Sabbath Treasure" was published regularly every two weeks for many years due to Ruth's initiative and financial support.  Hundreds of Thai children enjoyed the publication and the Sabbath school work was greatly strengthened (The Messenger, May-June 1973, p. 5).
Other publications by Ruth include children's Sabbath School songbook, book of recipes, morning devotions and story books for children. The legacy Ruth leaves behind for us in addition to her exemplary life were the two great desires in life: to make someone's life a little better each day and to maintain an attitude of praise and thanksgiving to God in all the trials of life. In spite of losing 3 of her 4 children during her lifetime, she never lost her faith and trust in God. Her life encourages us to be faithful in our service to God and not doubt His love for us even in difficult and trying times of life.
Asia-Pacific International University has specially been richly blessed by Dr. Paul Watson and Ruth's ministry in Thailand and South East Asia as they provided many scholarships for students to study.  Their sacrifice and support for God's work here will always be remembered.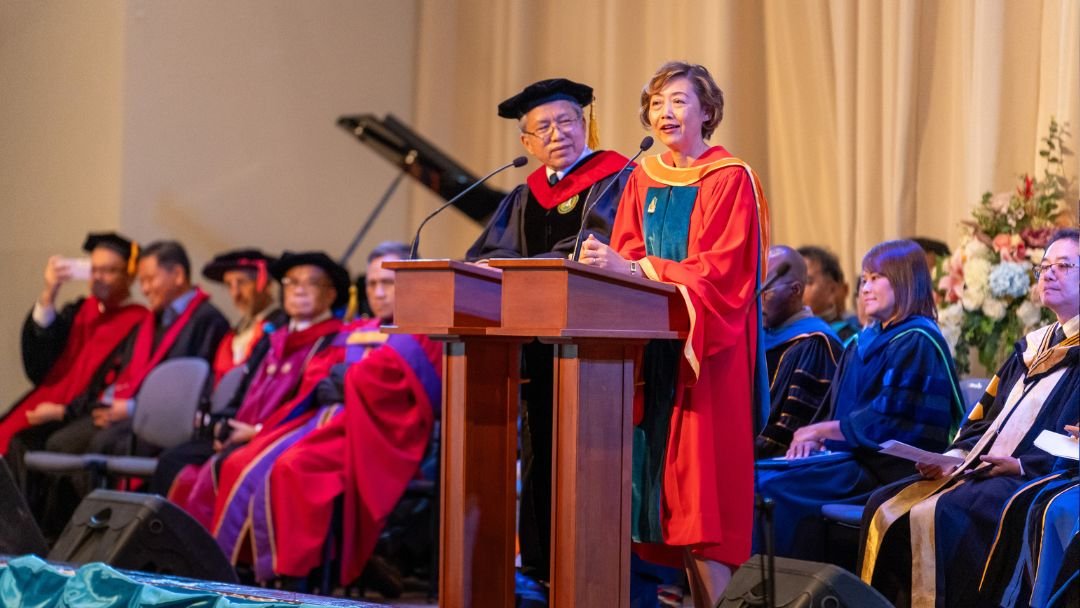 A new academic year has officially begun, with Asia-Pacific International University welcoming our...