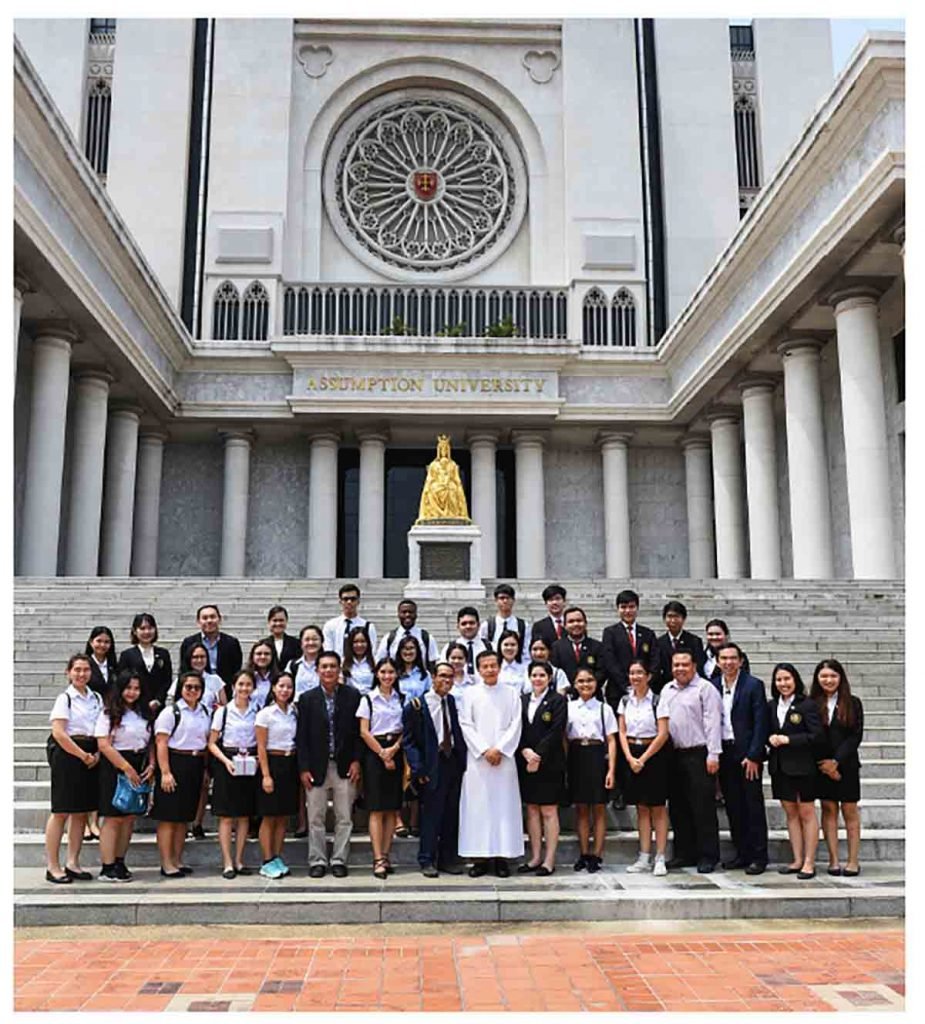 Asia-Pacific International University Student Council officers, along with two Student Administration officers, had a chance to learn and network with the Assumption University Student Organization (AUSO) officers at their Suvarnabhumi campus. This visitation took place on Tuesday, October 9, 2018.
Among the activities that happened during the visitation was a meaningful Q & A session with AUSO on how they manage student-related activities and so forth. Our Student Council learned about new ways of doing things that could be applicable on our campus. "It's a privilege to visit Assumption University and being able to have a discussion with AUSO," expressed Jiraporn Sappayabanphot, Vice President of Student Council. "It creates a good connection between us and we have learned different things from them."
Jiraporn also added, "One of the lessons we learned is that 'just as a horse is only galloping forward, we as leaders as well should move forward with the greatest goal and make our vision happen."
Student Council is planning to make more visitations to other Student Council organizations in various higher education institutions in Thailand.