Written by Chrystal Uohna Naltan
Guy Kawasaki once said, "If you have to put someone on a pedestal, put teachers. They are society's heroes." In other words, teachers deserve honor and respect. Teachers put their time, effort, and energy into building both the student's knowledge and character. Teachers go out of their way to bring success to a student's future. Teachers love and care for every one of their students. We, as students, should express our gratitude to our teachers for their dedication into raising a better us.
On Thursday, August 22, 2019, our university celebrated Wai Khru Day. Wai Khru Day, which means "bow" (wai) "teacher" (khru), is a special occasion in Thailand where we pay our honor and respect to our teachers. As the name has stated, it is a custom that students show admiration by "wai-ing" or bowing to their teacher. "Wai" is not only a form of greeting in Thailand, but it is also a form of respect. The students also show appreciation by giving their teachers flowers. Each of the flowers has a meaning. Some of the flowers include Ixora, Bermuda grass, Popped rice and Eggplant flowers, of each which symbolized sharp wit, perseverance, discipline, and humility respectively. In this particular assembly, all students presented these flowers to their beloved faculty and staff.
To make things more sentimental, the Student Council prepared a video message, relating to Wai Khru, which was from our students, alumni, teachers, and our former teachers of AIU. The poem done by Thai students enhanced the beauty of Thai culture as well. The event became even more heartfelt when the whole student body sang "You Raise Me Up" together. To me, the song was a beautiful way to return to the teachers for everything they have done. Just like what a part of the song says, "You raise me up to more than I can be", teachers have raised their students up to more than what they can be. Because of that, our futures look brighter than ever. Thank you, teachers.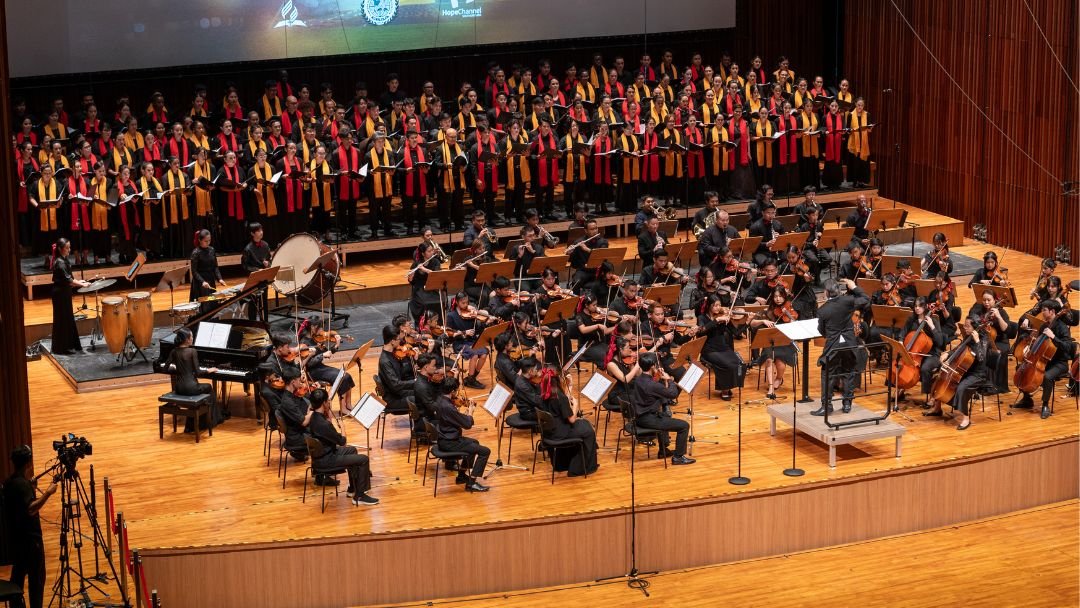 A Harmony of Melodies and Charity at Prince Mahidol Hall Introduction: Harmony in Diversity The...